Disclaimer: This webpage is for educational and informative purposes ONLY. Due to the fact of our high quality ingredients, lately we have been deluged with requests for sourcing, or purchase of individual ingredients from our lab.
ARGIRELINE - (TOPICAL BOTOX) DO YOU NEED IT?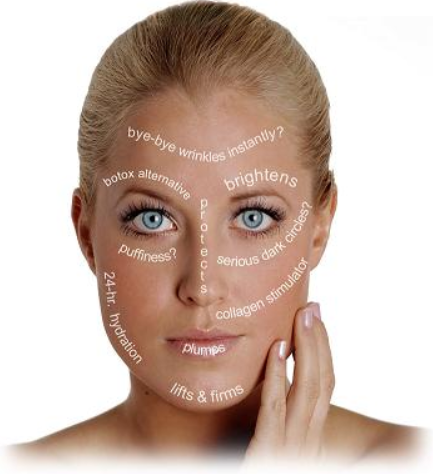 You might be justified in asking what an ingredient with a name like "Acetyl Hexapeptide" is doing in an all-natural/organic skin care companies ingredient roster.
In reality, peptides are nothing more than amino acids linked in a chain that perform a myriad of complex activities in the body. In the quest for younger looking and performing skin though, the two most effective peptides for wrinkle control and collagen production are Argireline (wrinkle relaxing) and Matrixyl (collagen building). Today we are discussing Argireline.
Argireline (Acetyl Hexapeptide): We have actually taken a bit of license in using the Argireline name, as it is a brand name of Acetyl Hexapeptide that is far more familiar to most consumers than the peptide name. Peptides are tiny protein particles that perform various functions in neurotransmitter activity. In this case Argireline (also known as Snap 8 due to the fact that it is a change of 8 amino acids) mimics a protein that inhibits the contraction of muscles which in turn causes wrinkles to relax..Up to 30% in the first 6 weeks of clinical trials! In our experience, that benefit continues to accrue when used regularly over time.

It is important to note that Argireline doesn't cause muscles to relax, it keeps them from contracting very deeply, which is a major distinction. Our Acetyl Hexapeptide is grown for us on organic brown rice substrates and contains no parabens, unlike the chemically synthesized brand name product.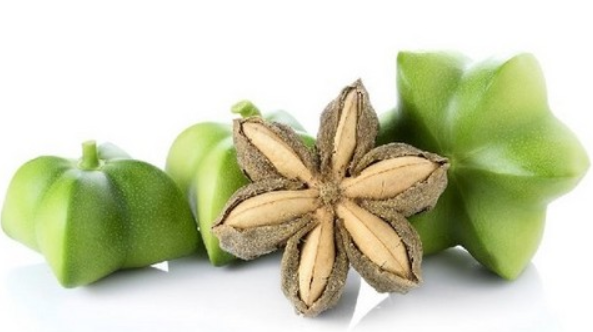 We'll be discussing Matrixyl in an upcoming blog, as this peptide works beautifully in tandem with Argireline, as it help the skin rebuild and repair it's own collagen net, which is the framework for maintaining taut, firm matrix for your skin.

In short..Argireline is a Safe, Non-Toxic Ingredient that is used in the majority of the best anti-aging, anti-wrinkle serums available today. A strong concentration of Argireline will always reduce wrinkle depth to the human eye. Here at PuraVeda Organics, we use the most up to date clinical study findings to arrive at our concentration of 10% Argireline to 25% Matrixyl. Unlike most commercial formulas, we offer our peptide complex in a base of the most scientifically proven organic skin actives with absolutely ZERO synthetic or harmful ingredients such as parabens, perfumes, petroleum or dimethicones.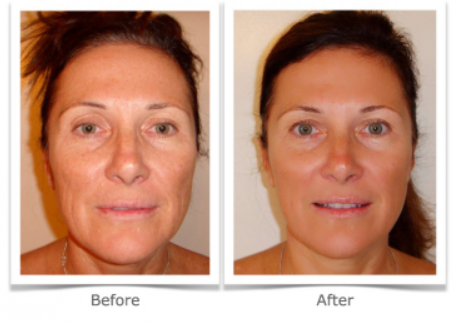 VISIBLE RESULTS AFTER USING ORGANIC PEPTIDE COMPLEX!

SHOP PRODUCTS WITH ARGIRELINE:
BIOSCIENCE ORGANIC PEPTIDE COMPLEX