Welcome to PuraVedaOrganics.com
Founded with the mission of bringing non-toxic Organic & Ayurvedic Skin, Hair & Personal care products that actually outperform expensive high end commercial products at an affordable price, PuraVeda Organics is a small, woman owned USA based company. We strive for excellence in our products, our values (Sustainable, Cruelty Free and Fair Trade) and our customer service. If you are looking for truly effective organic products for more beautiful Skin & Hair, coupled with a personalized customer experience, your going to love us here at PVO!
Why choose PuravedaOrganics.com?
Harnessing the Power of Nature and Science with high quality Organic Ayuredic Botanical Skin & Hair Actives

Never any cheap, toxic ingredients such as Petroleum, Parabens, Perfumes, Sulfates and other questionable non-skin or hair related ingredients.

No Animal testing, Sustainable and Free Trade for all component ingredients.

Free 1-3 Day Shipping on eligible orders

Customer Loyalty Program

Get answers to your skincare questions

30 day return and exchange policy

Secure order processing

Skin care regimen for all skin types
Free Shipping & Returns
Free 1-3 days shipping within the USA and APOs. Easy returns
Money Back Gurantee
60 Day Money Back Return Guarantee
Real Customer Reviews
Product reviews by thousands of real customers

Happy Wholesalers
Beauty Products that really work. Make wholesalers happy.
Timely Customer Service
Fast and Effective Customer Care Service
Our Story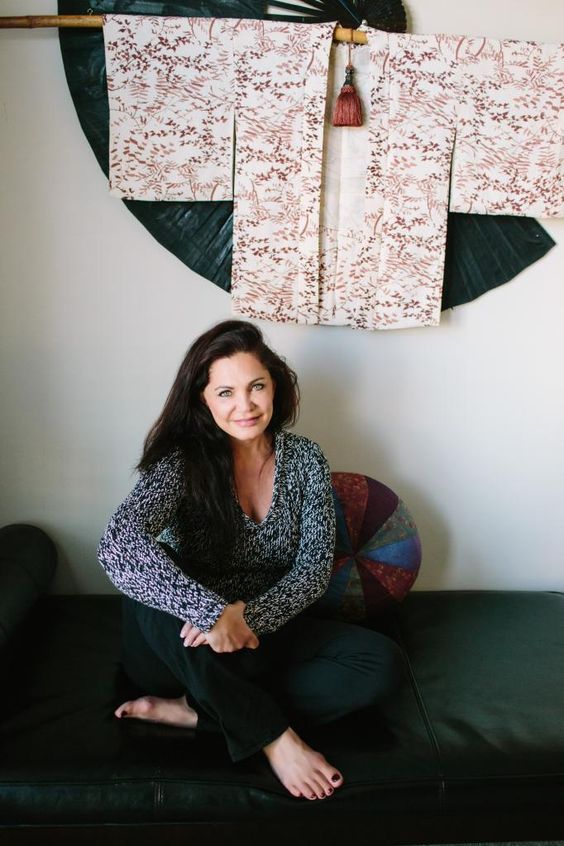 Our products are the brainchild of an Organic and Ayurvedic team with over 30 years in the health and wellness industry who are committed to products that meet exacting standards of purity and quality, while delivering results that exceed even the best of the high end conventional formulas. In 2006, while on a business trip to India, company founder Deb Oxley discovered a 'Topical Botox' peptide cream that promised to deliver injection quality anti-wrinkle results over time, without the pain, needles and expense. Upon discovering that this product truly delivered, Deb teamed with the company that produced that product to bring it to the USA (as well as Canada, Mexico and Europe) under the (T)eva Skin Science brand.
Because the original formula was based in Ayurvedic medicine, Deb became very interested in Ayurveda and it's ability to heal naturally based on centuries of accumulated wisdom. While the original BioScience Peptide Cream was amazing as far as it's performance, it was not organic and had a few objectionable ingredients such as petroluem, parbens etc. She became convinced that the Peptide Cream could be made to be 100% natural and organic, while still delivering incredible results backed by leading edge science. Teaming up with our Ayurvedic chemists in Asheville NC in 2008, (T)eva went on to bring a line of skin, hair and personal care products to the marketplace that was a game changer! Natural, healthy formulas that out-perform even the best of the conventional beauty products, that are of the highest spa quality and yet still affordable to the educated customer.
We believe that by harnessing the power of nature by utilizing organic oils, powerful botanical extracts and Anti-Oxidant ingredients, instead of cheap ingredients like petroluem, water, and lab manufactured unpronounceable, questionable ones, we can in our own small way, create a quiet revolution in the beauty industry.
Our Company Values
At PuraVeda Organics, we are committed to maintaining the values our company was founded on. Since our products are Ayurvedic and therefore include exotic and rare ingredients not grown on US soil, but rather are traditionally wild-harvested from the world over, our products do not fall under the USDA Organic Seal. That said, we actually abide by a higher standard of purity that what the USDA body allows (Ie; 5-7% allowable adulterants vs. our ZERO tolerance), we do use USDA certified Organic ingredients for any ingredient that is grown in the USA.
100% Powerful, Clinically proven Anti-Oxidant, Plant based ingredients with double blind studies of efficacy.
NEVER any harmful, toxic or Endocrine Disrupting ingredients of any kind! This means no petroleum, parabens, pesticides, sulfates, propylene or butylene glycols, silicones, perfumes, talc, nano particles, carbon black, phthalates, PEGs, TEA, DEA or GMOs. Never any animal testing, whether on our complete formulas or individual component ingredients.
As a small local (Asheville NC) company, we practice sustainability and environmentally sound practices to the best of our ability. We maintain a small carbon footprint, with the least amount of packaging possible, as well as utilizing recycled (and recyclable PET and glass bottles). Our ingredient labels are printed with biodegradable pigment ink)
*Footnote- For legal reasons we are are not able to use our prior Brand Name in it's entirety.